Only two subjects for today's blogpost, but I have a feeling that they may take up quite an area so it would be cruel to try to stuff extra bits and pieces in here and there. Of course, we must deal with the first topic first and the second topic second. Because that makes the most sense, right?
So if you didn't come here wanting to hear about why I was awake pretty much all Friday night and had to make a hospital visit this week, then skip on ahead.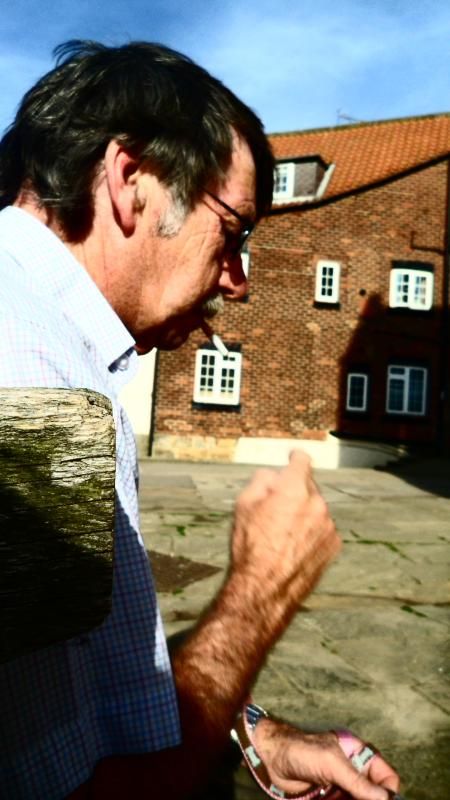 This is my dad. He's given up smoking recently. My parents have both tried to do this years before with no success, but this time it has to stick. We were in Whitby when this photo was taken, which was a few years back, at least.
My dad had a job at the time, but he was made redundant about a year or so ago. I told you recently that we were waiting for several hospital appointments regarding some dizzy spells and such. Well…