Better The Lover You Know
It was the last kiss they would have and she didn't know it.
He played the smile like he had a thousand times before, almost pulling it off. The question surfaced in her eyes but was brushed away as he hugged her close, hiding his face. He couldn't let her see what he was about to do.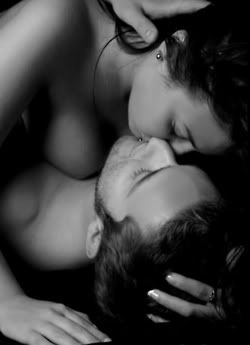 She stroked his hair, fingers clinging at the nape of his neck, and then kissed him lightly, ready to step on the train. He tugged her back, deepening the kiss, their last kiss. Flushed and bright eyed, she pressed onto the carriage.