Hopefully this has posted to Facebook. As some of you may or may not be aware, I've been having trouble getting my blog to post there. It seems that good old Facey keeps denying links to Blogger, which is incredibly annoying and part of the reason why I'm hoping to get a brand new website up and running soon.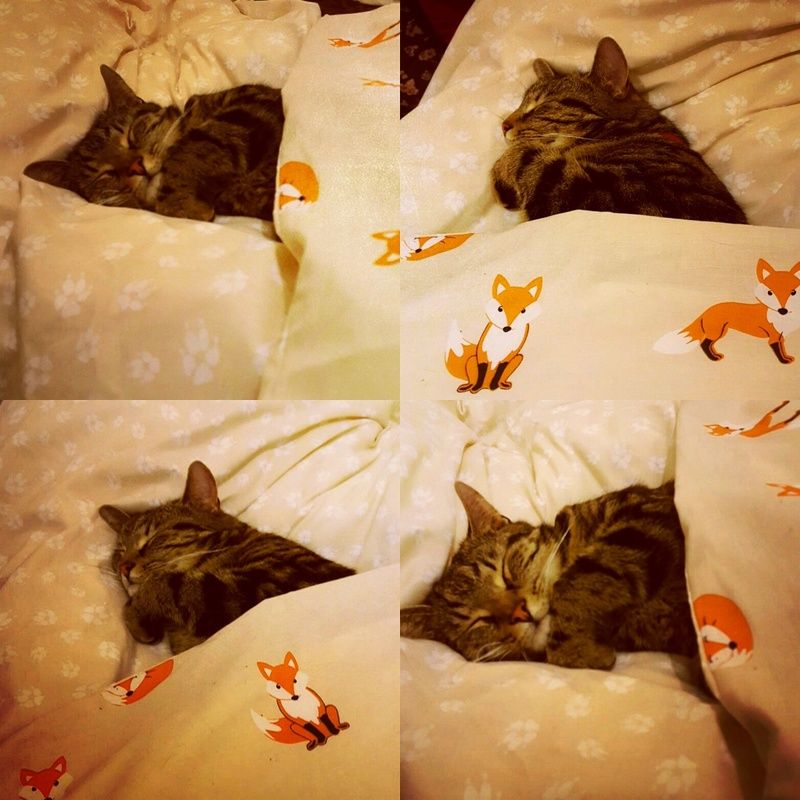 In the interim, I'm crossposting my blogs both on Blogger & at a temporary WordPress account. You can visit the posts at either location, but, obviously, I'm hoping that we will have a better solution sooner rather than later.
Keeping it in the family, my brother and his girlfriend, Amelia Louise Carter (also a writer), are the guys that I have entrusted to create me the new website, so I really hope you're all going to love it when it is complete. I will keep you updated on its progress.
Speaking of Amelia, I met up with her for a girly night with our good friend Lydia last week. And here is picture proof, in case you don't follow us on instagram:
It's the first proper girly night I've had in ages and I really enjoyed it. It was nice to let my hair down for a change and relax with good friends. I'm hoping we get to do it again some time soon.
But, of course, I should have been writing. And I have been writing.
There are plenty of new words on Lightning & Power. We're also at the nearly halfway point, which is fantastic. Sadly, not much more has been completed on Calling The Wolf, but I'm hoping to get back to that too, as soon as possible.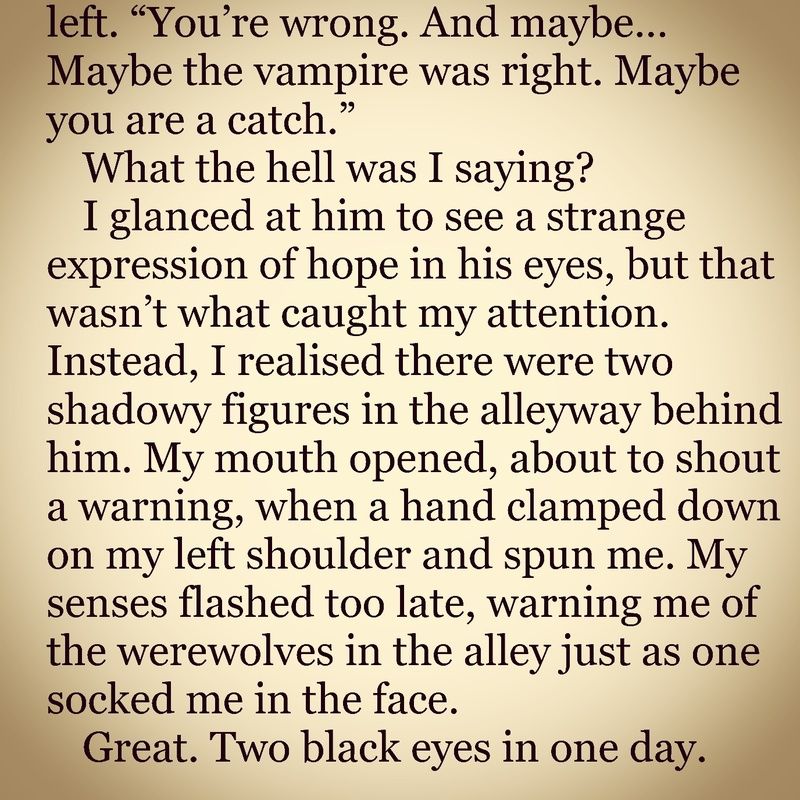 As it stands, we're at a very healthy 25k words, which is fantastic. And, at the moment, we're on a fight scene, too – I know how much you guys like them!
However, we have had a couple of deliveries that may or may not hamper writing…
First of all, a brand new king size duvet with a wonderful duvet cover! Because you all know how much I like foxes…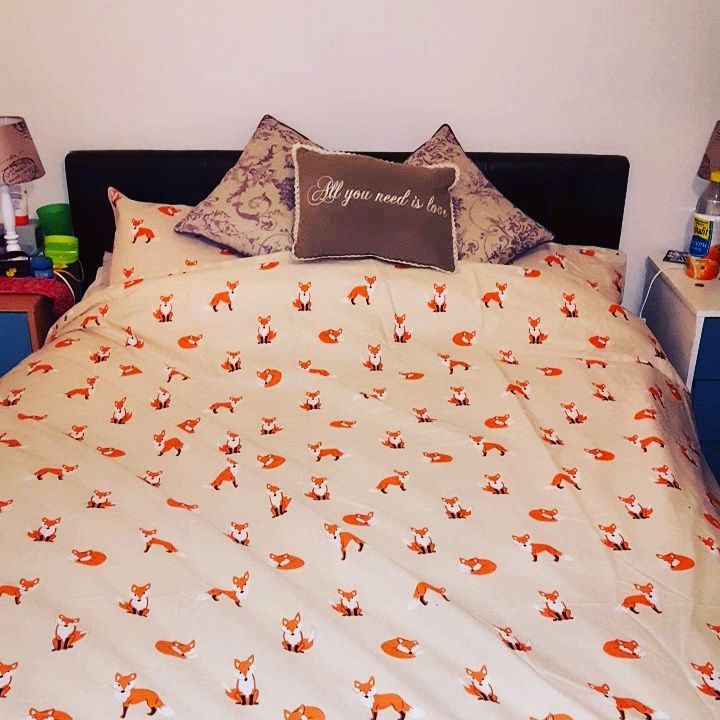 I also like being warm when I sleep, which has become a problem over the last year because Howard Bear has a tendency to pull the duvet off me in his sleep. It seemed like the best solution to this would be to get a bigger duvet (we needed a new one anyway) in order to give me more of a chance. It's a climate controlled duvet, too, which will also hopefully help Mr Bear to remain cooler on a night.
Our other purchase has taken some time to arrive, but now it's finally here we are so excited. You guys must know what I'm talking about…
SEASON TEN OF SUPERNATURAL!!!
Exciting stuff!
Of course, we don't have a streaming service so it will be a long time before we get to season eleven (no spoilers please!), which is very disappointing, but, sadly, there are more important things for us to spend our money on than a subscription service at the minute. After all, we are saving for a house of our own.
However, as I was in such a good mood the other day, I decided to swap Desecrated Bonds to totally free on certain websites.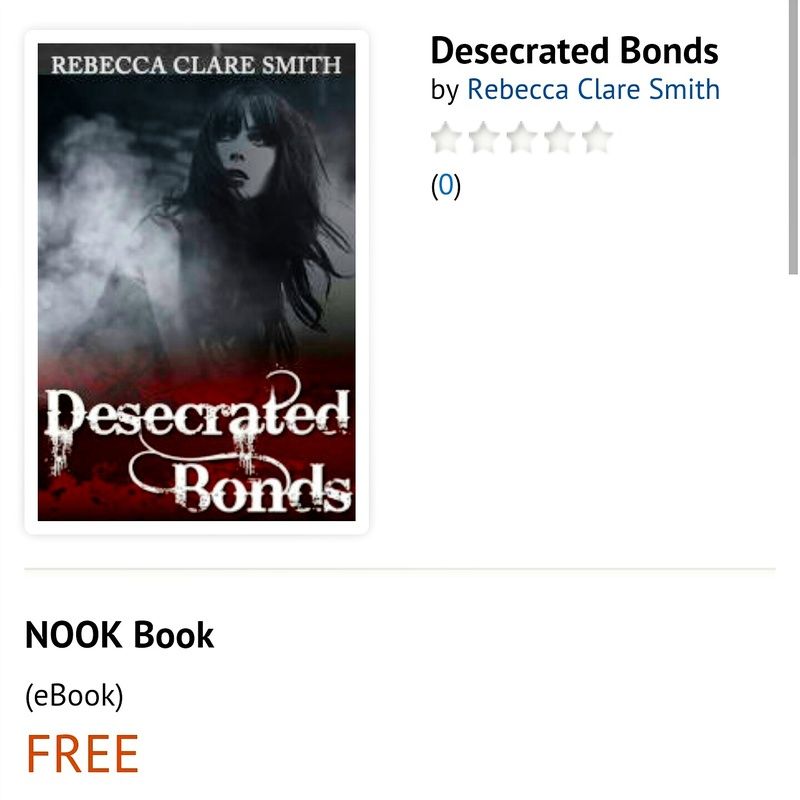 It's still only a short story, but if you were considering reading some of my writing and weren't quite sure whether you'd like it, then you can check this out first and see what you think.
And that's it from me for this week!
| [Did you enjoy this post?] |
| [Why not leave a comment or check out my books?] |