It's been a strange week, not least because my other half, Mr Bear, ended up staying home to work for three days after catching his foot against the door in the middle of the night. We think he's either broken or seriously injured his toe. A call to the NHS helpline meant he's had it strapped up and been unable to walk on it for a few days.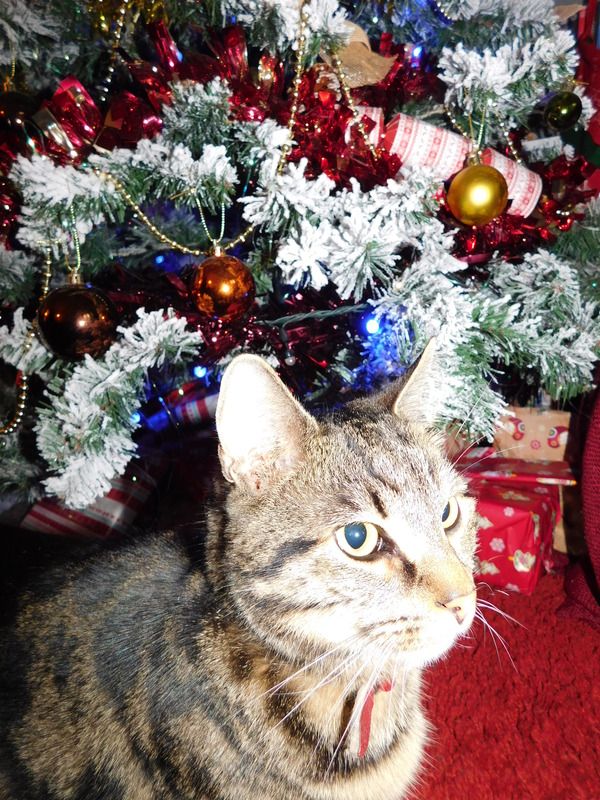 Of course, this almost nixed our plans to use my first Saturday off in ages to visit the York Christmas market. In the end, we did end up going, but Howard Bear's foot was still quite achy and we didn't stay as long as we possibly would have liked.
However, it was absolutely belting it down with rain, so I'm partly glad we didn't stay that long and went, instead, to find somewhere warm to dry off and eat.

Despite the break, it's been nice being able to spend more time with him this week. We don't get a lot of time to spend with each other due to work hours, which is really awkward. We haven't even had a regular date night these last few months, which is disappointing.
Maybe it seems like a silly idea, but actually putting aside time to see each other feels good. Even if it's just cuddling up on the sofa. Time is precious and, whilst I have an awful lot to fit into my weeks, I'd rather try to find that special hour or so where I can just cuddle with Bear and talk with him. After all, he is my best friend.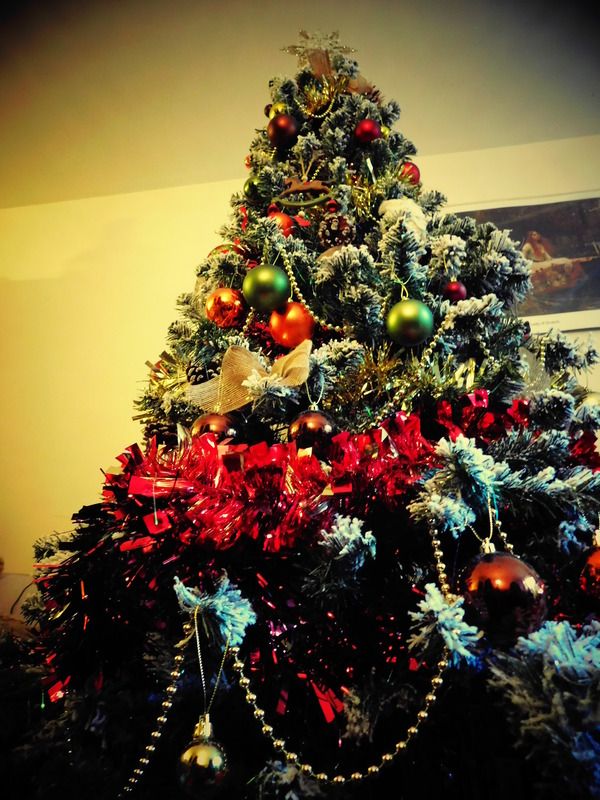 Unfortunately, over the Christmas period we have family fighting over our time. Now, I'm no Christian, but I'm pretty sure that isn't the idea behind Christmas. In fact, I thought it was a time to be thankful for each other. Not to mention, peace on earth.
I mean, even our cats get it: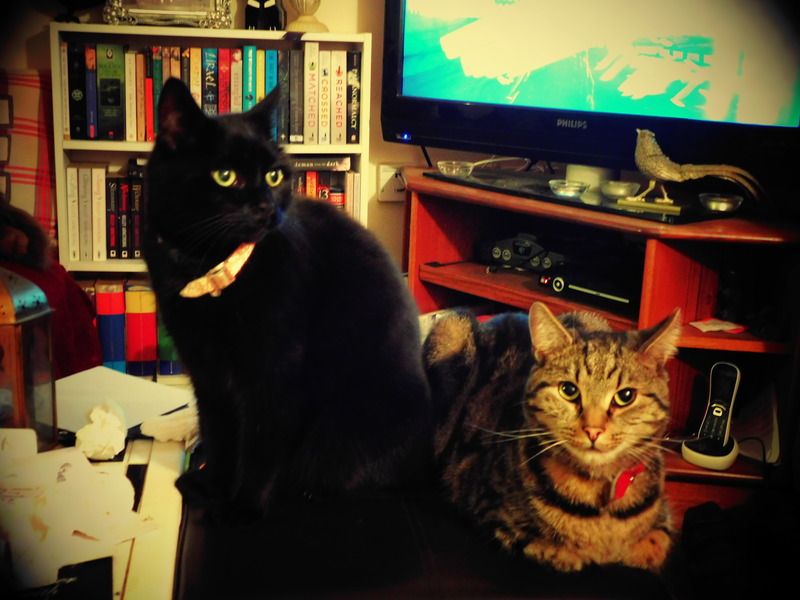 But family don't.
Just like the past two years of us living away from the parental eyes, we won't be visiting anyone on Christmas Day.
It's a controversial issue with family members. My mum is happy so long as we don't spend the day with Howard's family and leave her and my dad out. Howard's dad was invited to ours last year (because he spends every year alone and we felt bad), but he turned up way later in the day and didn't even eat the dinner I'd saved for him.
And Howard's mum, grandma and brother want us to go to theirs and repeatedly ask Howard every year, which is fine for them to ask, but we're not going and the continued pressure on my other half to do so sometimes feels like it puts stress on our relationship (which isn't fair). The thing is, the more pressure people apply, it makes it much less likely that I'll ever reconsider. And especially when the subject is always brought up with Howard and not me as well.
We are, after all, a partnership. And, I'd like to think, a very strong partnership at that.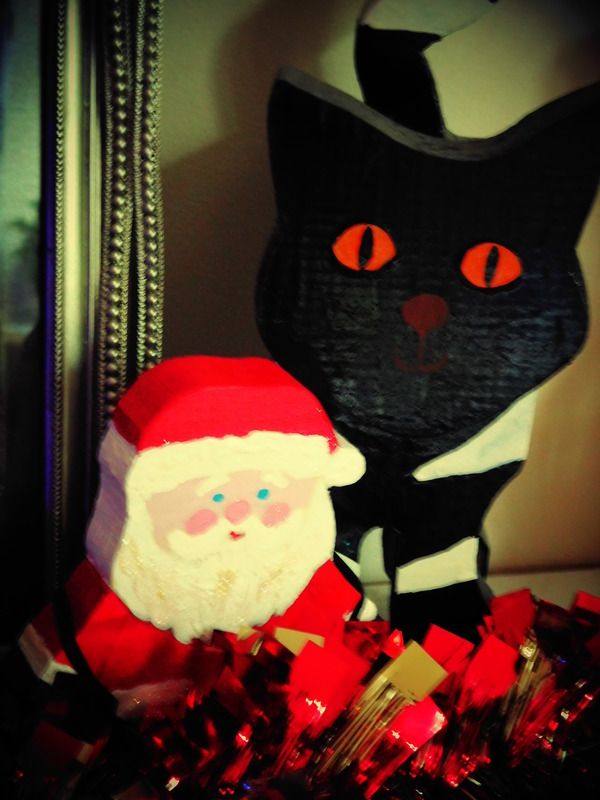 So, so far this Christmas time, we've already managed to upset my mum by saying we would go to dinner with Howard's dad, brother, his brother's girlfriend, and his dad's parents on Boxing Day. We'll still be visiting her and my dad and brother on the night, but she prefers a big dinner. Still, that's two lots of family fit into one day.
Now we just need to find a slot for his mother & her mother, too.
But that slot won't be Christmas Day, and there won't be a year where I'll relinquish that day to driving here there and everywhere and trying to figure out exactly who's house we'll be eating at etc etc. Just no.
Instead, we'll have our own dinner here, home cooked. We'll spend time together. Christmas will be about us and our happiness together. Not about other people needing us to come around for their Christmas.
Things will change when we get a house of our very own together, but not as far as visiting people goes. We'll still stay home on Christmas Day. It will still be a day for our compact little family. And one day, hopefully not too far away, we'll have kids. And I'm sorry to our parents and grandparents, but I'm not dragging kids anywhere on Christmas Day.
They'll get to be at home, surrounded by presents, Christmas movies, their parents and pets, and all the trappings of Christmas. Any and all family can visit on Boxing Day if they like.
As I see it, we start that tradition now.
I don't want to get a few years down the line and have 'Well you used to come on Christmas Day' etc thrown at us. You start things as you mean to go on. At least then everybody knows where they stand. Howard knows that's how I feel and agrees that that's what we'll do.
It may upset a lot of people, but I think if they truly cared about us then they would see that all we are doing is building our own traditions as a couple and creating our own future. And they should be happy for us.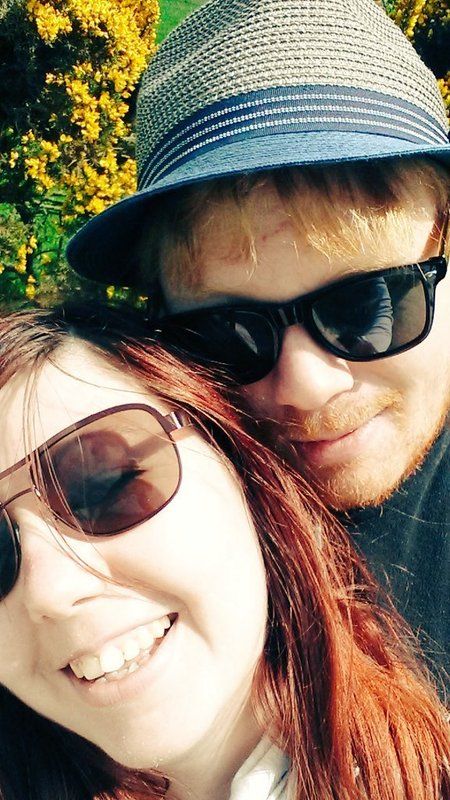 Maybe we're not rushing off to see them all on Christmas Day, but with so many people to visit on one day there's no way we could manage to do so and give everybody enough time and keep them all happy. We're not Santa Claus – we don't have the magical ability. And we aren't the Vicar of Dibley, either – there's no way we could stomach three Christmas dinners in one day.
So I guess I'm just hoping that they'll all stop trying to manipulate us into doing different things on one day of the year. Let us be happy.
Hell, when we have kids and they finally disappear off with their respective partners, I won't try to force/guilt trip them home on Christmas Day. I'll be sad they won't be there, sure, but it'll be time for them to start their own Christmas traditions.
And, besides, I'll still have my Howard Bear to spend my day with.
| [Did you enjoy this post?] |
| [Why not leave a comment or check out my books?] |