The Road So Far… is apparently not one to recovery.
Sad times, huh? I write this whilst suffering a second cold that stole in off the back of a migraine so, as you can imagine, I'm feeling totally great… not. My throat is starting to hurt again, my glands are swollen, and my nose just will not stop blocking up.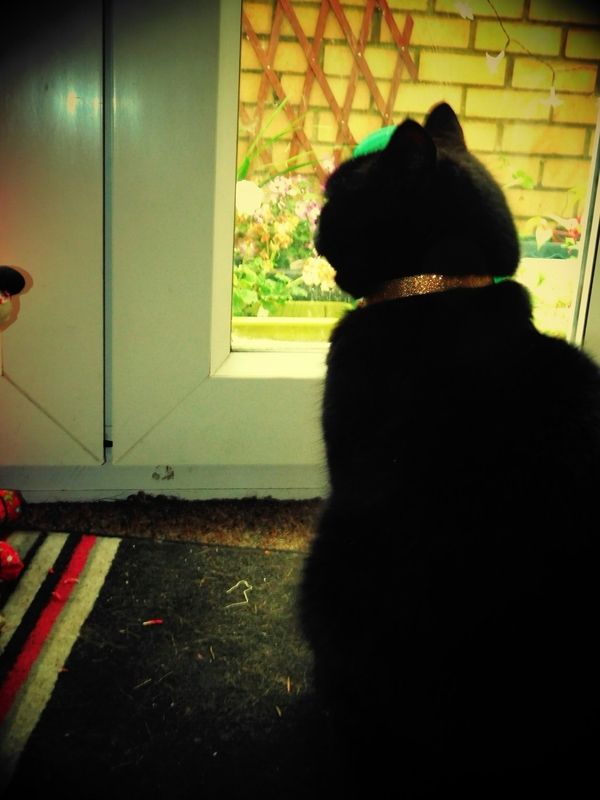 Of course, having a stuffy head on top of a two day migraine was exactly what I needed. And thus, two days off were spent either sleeping or feeling sorry for myself. And the day after that was Salem's birthday.
That's right, my old boy turned fourteen this past week.

As such we got him some treats and made sure to get a few easier to snaffle adult meals for his birthday. Speaking of birthdays, it was also a colleague's date of aging this week.
Despite being ill, I dragged myself out to celebrate. It was good to hang out with people without it being work related for a change. We went to a place that Howard Bear and I had been considering going to for a while but hadn't gotten around to it. It wasn't as great as we'd expected, but it was nice enough and fairly cheap.
Unfortunately, due to an early start at work the next day and the continuation of the ridiculous illness, I left early so I could try to get some rest. I'm hoping that sooner or later this horribleness will pass because I'm pretty sick of it. I think I've had far more than my fair share of illness this year.
Because of that, however, I've had barely any writing done. As I mentioned, I had two days off and they were supposed to be my days of getting some work done on Delivering Hope, but sadly that was a big fail. Instead, I spent far too much time asleep, dizzy or disorientated. Only, it wasn't as good for getting over this as I'd hoped.
But I do have a couple of other things to mention. Firstly, lovely Timony, who is a good friend of mine, has started Timony Talks Books which you can find under the hashtag #timonytalksbooks or #TTB on twitter as well as her blog on the same vein.
If you are an author wanting some exposure then I suggest you should get in touch with her to chat about your books and your writing. She's even providing an editing and proofreading service that you can use for a small fee. I heartily encourage you to get involved with this as I know it will help her an awful lot with her continuing struggle to afford therapy.
And a further mention for Samhain/Samhuinn!
Another friend of mine is part of the celebrations in Edinburgh this year. In fact, she is involved most years, but this year they are advertising for some extra help here. If you are in the area and you'd like to lend a hand then please check out the previous link.
Aaaaand that's all I really have to tell you this week. Please keep your fingers crossed that I'll shift this awful illness and feel better soon.
| [Did you enjoy this post?] |
| [Why not leave a comment or check out my books?] |