It's been a tiring week… And that's the long and the short of it. Which is exactly how I feel about this particular week. It seems to have been long and arduous but it's gone by far faster than I would have liked.
But time waits for no man. Or woman.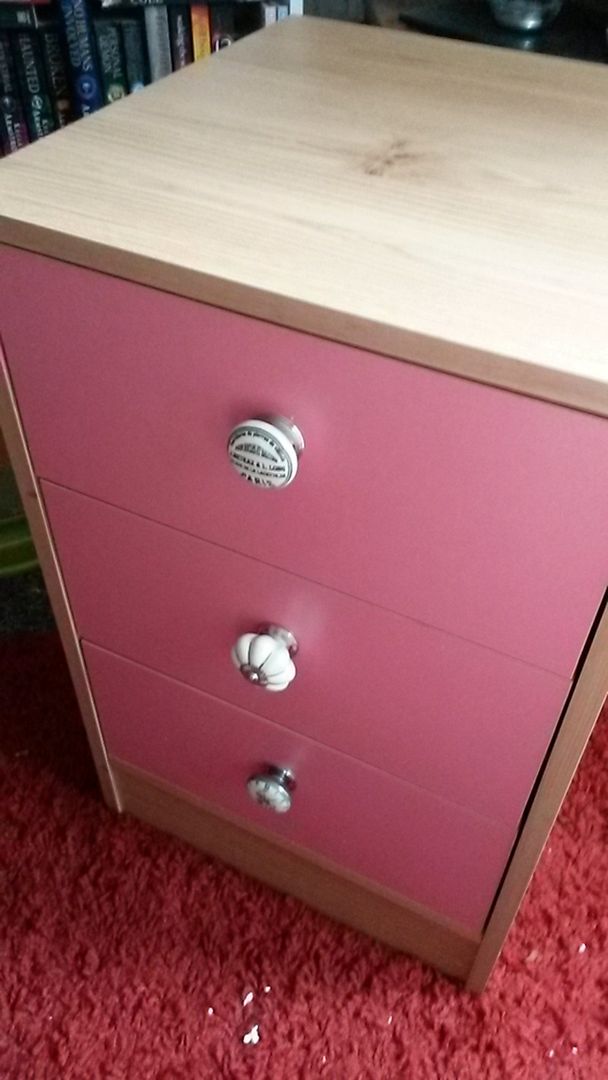 I've had far too many things to do lately. Not least of those was a DIY project that I placed on myself. A little bit of that is now finished, though. As you can see in the picture above, I started to re-cover some chests of drawers in order to make them a little cheerier and a little bit more in keeping with our room.
So they've gone from pink to a lovely teal shade with white outer edges. So far, I have one of these drawer sets complete. I just have to finish the second. And then I'll move onto a bigger chest of drawers and the wardrobes, but as you can see from the images below, the first few bits aren't looking too bad so far.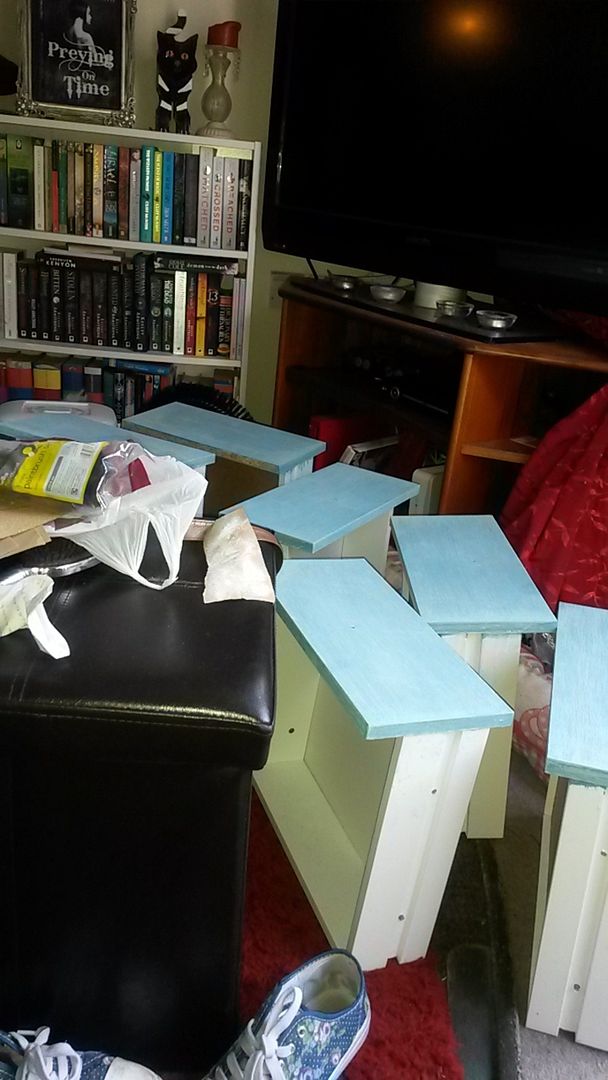 Getting this project done has been a major part of any free time I've had. After that, I crammed in a tiny bit of reading, too.
I also had a lovely delivery of some new perfume, which smells divine.
I even wore it to dinner the other night when we went for an expensive meal for my mother's birthday. I won't say how old she is (I value my life), but I know it has been a tough year and she will be glad to be starting a fresh one.
The food was exquisite. The only problem was that there should have been far more of it. Because it was so very good. I had a starter of belly pork with watercress and apple, which was divine. My main was cannon and breast cuts of lamb with leek that had been fried in the lamb fat, sautéed potatoes, and a jus. That I genuinely could not get enough of. I could have eaten it three times over.
And for dessert? Some delicious rhubarb with a white chocolate mousse, roasted white chocolate, and toasted oats. Everything was scrumptious.
But that won't be the last of the dinners out as it's also my dad's birthday on the tenth of September and we will be going out in York for that too. And September should mark a little bit of a slow down at work, too. This will be something that I'm looking forward to as this summer has rushed by far too fast and horribly.
Wish me luck in finding extra writing space for this next week.
| [Did you enjoy this post?] |
| [Why not leave a comment or check out my books?] |