It's finally here!
Forgiving Zander is released today after an exciting wait. It shouldn't be quite as long until the next instalment in the Survival Trilogy, either. Much anticipated, I hope that the new book will answer a few questions as well as tie up a few loose ends whilst continuing the story we began in Breaking Cadence.
In fact, in honour of the new release, the ebook version of Breaking Cadence has been reduced in price to help out those who haven't started the series from the beginning but have been intrigued by the chapters I was posting of Forgiving Zander this week.
You can already get the revised price of Breaking Cadence on Smashwords, Apple, and Amazon. It should be rolling out to other stores, too, in the next few days. In fact, it may even be already available on some of them.
Sadly, as much as I'd like to lower the paperback price so more of you could buy the paperback, I cannot. I already have it as low as I can possible set it, so please bear that in mind when you check the price.
As I mentioned, Forgiving Zander will also be a paperback as soon as Createspace have finished faffing around. Then it will be available on both Createspace and Amazon for you guys.
If you're wondering exactly why you should buy Forgiving Zander then perhaps you should take a quick look at the book's blurb:
"But Zander found a cure," Kitty's voice replied, a squeak in the void.

A snort sounded. "Zander's never coming back. He only cares about himself. He won't be back for us." An angry pause. "She's going to die & become one of them. We'll have to kill her."

"Then what was the point in saving me," I murmured, weakly opening my eyes.

Hunted. Haunted. Heartbroken.

Far from improving, Cadence Laurence's problems have only gotten worse with the uncrowned queen of the Wastelanders out for her blood. Literally.

Trapped in a prison of her own making, with two wards that she has only lied to, & plagued by the ghost of her ex-lover, it seems like Cadence will never escape. Supplies are dwindling & so is her health. How long will it take for Alex & Kitty to uncover the truth & see the blood on her hands?

Not to mention the blood she has yet to spill…
If that hasn't convinced you then what about taking a gander at the free chapters that have been posted online throughout this week: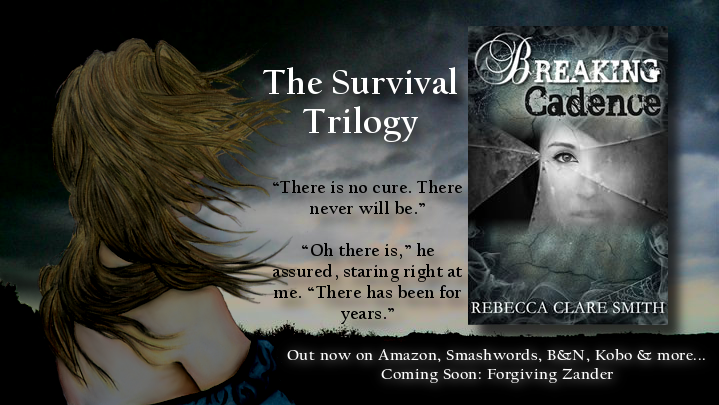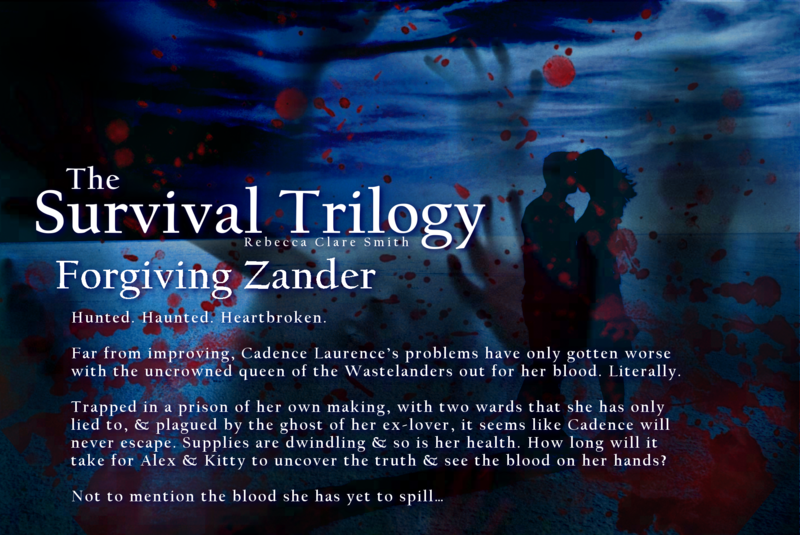 So far, you can buy Forgiving Zander from the following online stores:
As the day goes by I will be editing this post and adding new stores that have Forgiving Zander uploaded:
And please do remember to leave me a review once you've read it! It's the best way to support the authors that you love and recommend the books you enjoy.
| [Did you enjoy this post?] |
| [Why not leave a comment or check out my books?] |