As you may or may not know, today is my third anniversary of being with Howard Bear. I still love him to absolute bits and I'm assured that he feels the same. So if you're wondering why I have been slightly absent yesterday and today then that's why.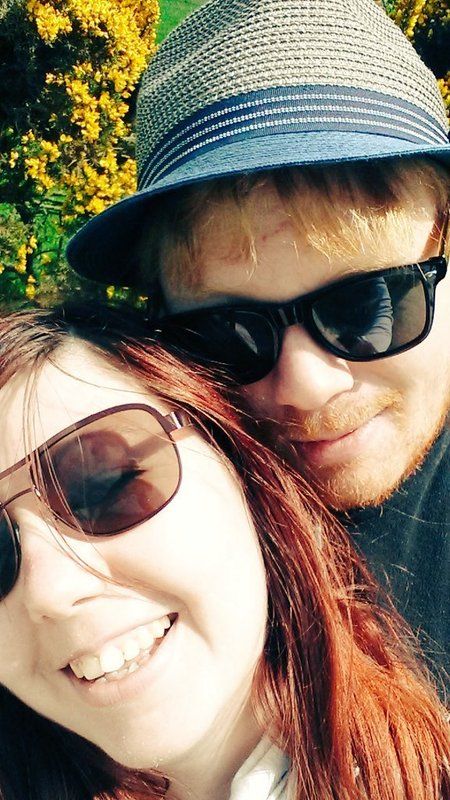 As you can see from the picture above, we went out yesterday in order to celebrate being together by spending time alone on a day out.
And where did we go?
We spent the day at the Grainary, which is a wonderful farm and tea rooms with a restaurant that opens later in the evening, but there are walks and animals that you can feed.
360 view outside The @Grainary. So beautiful and peaceful! pic.twitter.com/jyqUIBSavu

— Rebecca Clare Smith (@jocastalizzbeth) May 23, 2015
Had a fantastic time at The @Grainary w/ @howardstaveley for our anniversary day out! Great staff & food 🙂 pic.twitter.com/zbP98hHw1B

— Rebecca Clare Smith (@jocastalizzbeth) May 23, 2015
Although, @howardstaveley regretted accidentally putting too much vinegar on his chips! pic.twitter.com/gBDa6G574d

— Rebecca Clare Smith (@jocastalizzbeth) May 23, 2015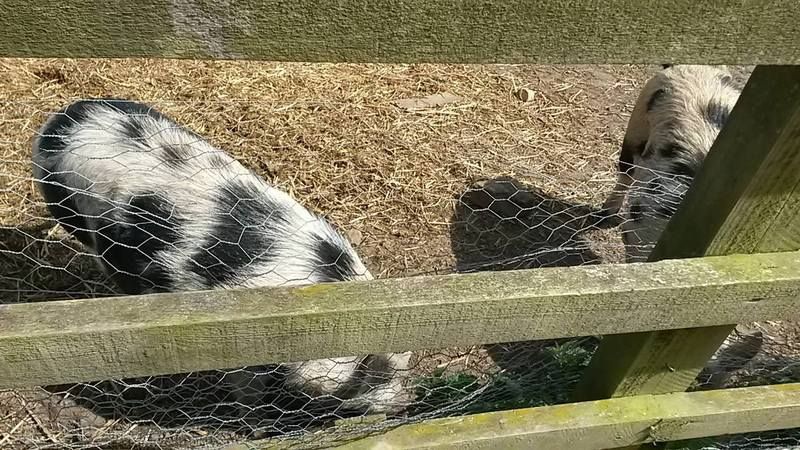 There were also some piggies who were quite happy to see us; although, Mr Bear was less happy to see them after he ended up catching his fingers in one pig's mouth. He was warned to hold his hand flat for them. Still, we came home with some nice plants (because they sell those too).
We also picked up some of the new Zesty Blood Orange Bulmers to try whilst we watched a movie together. It was Bear's choice (something called Monsters), but wasn't as good as we both thought it would be. After that finished, those of you who follow me on twitter will be very aware that we watched the Eurovision Song Contest. Of course, the United Kingdom lost, but not quite as badly as the poor host country, Austria, or their neighbours Germany.
There were a couple of songs that I genuinely liked in the line up, but the over all winner, though good, was not my favourite. And, as Howard pointed out, it did have a beat very close to Rhythm Is A Dancer. Of course, a lot of people seem to be using that sort of tune at the minute. It's as if music tastes are reverting slightly.
Hopefully, tonight we'll get to watch my movie choice (The Fault In Our Stars). I've been warned that it's not as good as the book, which did make me weep unashamedly. However, as I still haven't been able to see it, I will reserve judgement and hope that Bear enjoys it in some way.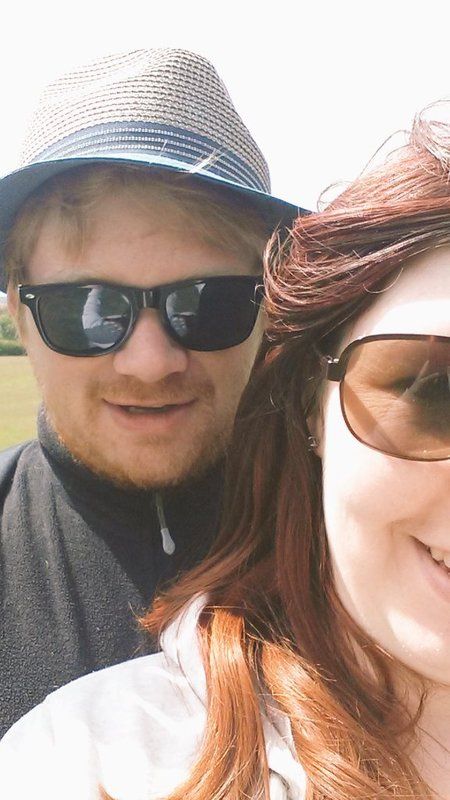 As for swapsies…
Regular readers will know that I am part of a group of authors who publish their work under the Katarr Kanticles Press publishing name. What you may not know is that the awesome and supremely talented G L Drummond is the author behind most of the KKP work. She formats and uploads and cover creates and handles finances and somehow manages to write her own books at an astounding pace.
Of course, now that her amazing Discord Jones series has started to take off, she has less time to do these little bits and pieces for the rest of us. That means that she's been handing over the controls to the finances and uploading parts of the Katarr Kanticles work to the individual authors that they belong to.
This is a much harder process when some of us, like me, are way over here across that big, ol' pond. And that's because of the tax treaties and such. If I don't fill in the correct IRS bits and pieces then I can't get the correct tax treaty benefits, which would mean that the US would withhold 30% of my earnings and, let's face it, I'm really not earning the big bucks on my books yet.
So the last few days have meant less editing on Forgiving Zander and more filling out forms. Not all the forms can be emailed, however, so I've got to snail mail the Smashwords one. This is both irritating and time consuming. It's also annoying to have to do over a bank holiday weekend where most post offices are shut.
If you're in the same situation, though, and you don't quite know what you're supposed to be doing then you should take a look at Karen Inglis's blog post on writer specific taxing. Now that most of that is done for me, however, it's moving the titles across and into my KDP (that's Amazon), Createspace, Smashwords and Draft2Digital accounts. Of course, this means that in some cases, when the switch occurs, my books may not be readily available on those sites, but that will only be for a very short amount of time so, as the good guide says, DON'T PANIC.
And look out for Baying For Blood & Breaking Cadence coming soon in paperback form!
| [Did you enjoy this post?] |
| [Why not leave a comment or check out my books?] |