I was going to pen a blog post tomorrow, but due to unfortunate occurrences I will, instead, be going to visit with in-laws. Mr Bear's grandmother has been taken ill and so we're going to see her and (hopefully) cheer her up a bit. Wish us luck!
On a more positive note, I've had some time off from work lately; partly for my birthday and partly because Howard Bear had time off so I wanted to spend a few days with him where neither of us was working. One of these days off ended up being a trip through to York and a visit to one of my favourite stores – Lush!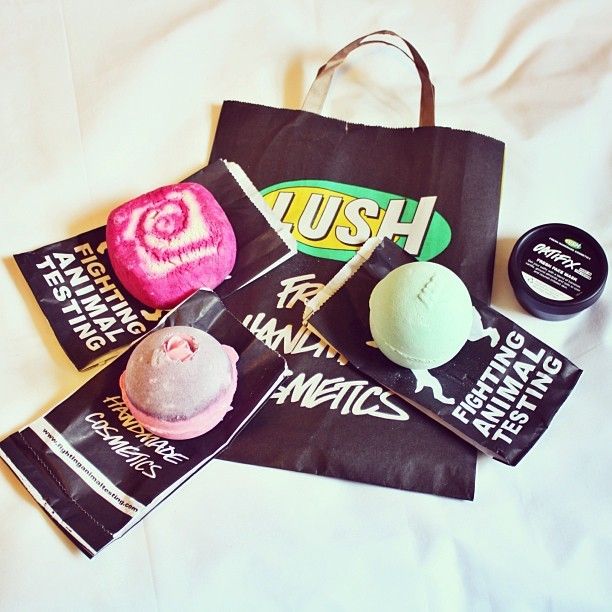 In case you don't know what Lush is, it's a shop for handmade cosmetics. The products are wonderful and the shop always smells so heavenly from them! I definitely recommend that you try them or at least have a wander into a shop. Although, I will warn you, that the staff, fantastic though they always are, are also very helpful.
If you're like me and you don't much like shopping or having to talk to random people when you're not at work, then you might find their helpfulness a little overpowering. That's not to say that they aren't all lovely and brilliant at their jobs as well as helping you find exactly what you need, but I just feel a little claustrophobic because that's just me.
Of course, that being said, it doesn't stop me from going in to get more and more of their amazing products. I have a couple of favourites that I buy regularly, too. One of them is particularly good for my skin condition (keratosis pilaris AKA KP). I discovered it a long time ago after being recommended that and Dream Cream.
Now, don't get me wrong, Dream Cream is amazing, but it just doesn't work with my condition. My skin just doesn't absorb it as it should. My skin barely absorbs water so creams just are no good, sadly. I have even tried Bio Oil but it just sits on my skin and does nothing.
Now, the only time it does absorb anything tends to be when I'm in the shower when it is deluged and stimulated by the heat to soak in moisture. So the amazing product that I get from Lush?
However, Buffy is not the kick ass, vampire slayer that you're all thinking of. It is, however, a fantastic scrub/moisturising soap that actually traps moisture in my skin! Which is exciting for me. Obviously. Because I'd spent about twenty years just not finding anything that could even make my skin appear anywhere near normal.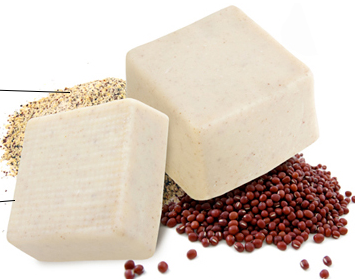 In fact, when I was a baby my mother had to bathe me in baby oil because I peeled constantly. I still do, be it summer, winter or whatever. My face peels. My arms peel. My legs peel. I peel.
Foundation is a no because it dries my skin and makes me look even more like I am just peeling away. You can literally see all the flakes with foundation on.
So yes, I get Buffy. And not only does it moisturise my incredibly desert-like skin, but it also takes off all the dead stuff and frees the little bumps that form a major part of my KP. It is an amazing product and I hope they never ever discontinue it as I will be MAJORLY SAD.
And then there's Rub Rub Rub. This is another exfoliate type thing. However, unlike Buffy, it's a sort of gooey mess and consists of mostly sea salt. It's a good scrub and will quite easily bring off dead skin, but I don't use it for that.
Know what I use it for?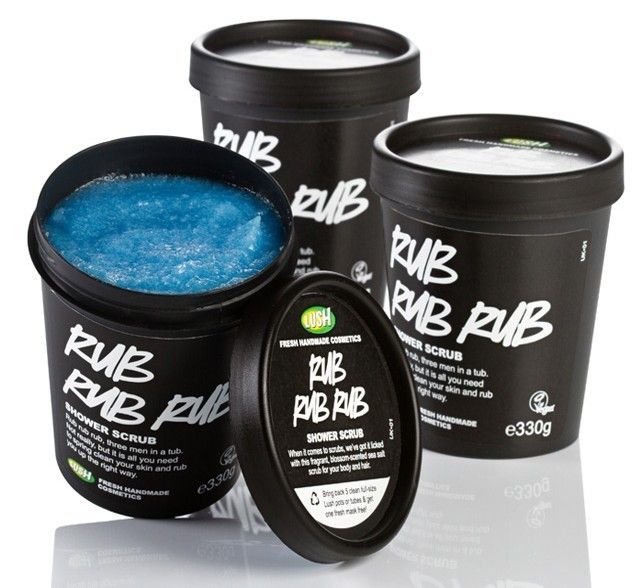 My hair and scalp!
I get migraines so a good scalp massage is always fantastic, but with Rub Rub Rub it also conditions my hair and gives it a little bit of volume. I tend to scrub a small scoop of this little beauty before I use my regular conditioner. That way it gets rid of any grime and dirt and just makes my hair feel a whole load better before I nourish it with some hydrating conditioner. In fact, I guess it's a little bit like how I deal with my skin.
It gives fantastic results, though.
Another product that I will be buying from them again is called Kalamazoo. I bought it as a Valentines present for Howard Bear as a beard wash. It also conditions his beard so it's all soft and smells mmm… Delicious!
Just like him.
On a sad note, though, I am going to have to very carefully time being able to use my Buffy bar because our boiler is on the blink. The plumber came out today and assures us he'll speak to the estate agents and landlord about getting us a new one as it's more viable than simply replacing the part that's causing the trouble.
Until then, we'll have to keep checking the damn thing and re-pressurising it. Joyous.
As for downward dips… You may have noticed that the little word count widget I have hasn't moved much. Then again, if you read this via mobile you probably haven't as the widget is only visible on the web version of the site.
The reason why I haven't written much more on Forgiving Zander, despite having time off, isn't out of laziness or even, really, lack of time. If I'm honest, I was going through a random downward patch that ad no particular trigger or reason.
It just was.
And I've been having trouble shaking it. I can still feel it lurking a little now, but it's a much smaller black dog than before. I know that sometimes it helps to just push through it and be determined.
So that's what I'm doing right now. It's helped me pick up my writing pen again and continue with this tale. And it's helped me to be less irritable and out of sorts with poor Howard Bear who must get sick of putting up with me.
| [Did you enjoy this post?] |
| [Why not leave a comment or check out my books?] |