As you may or may not know, it was my birthday last Saturday. Yes. That's right. I am now a quarter of a century old. That's the depressing bit.
On a happier note, I have been completely spoiled by both family, friends & my loving Howard Bear. I got plenty of wonderful cards and some awesome presents.
Not all of the presents have arrived yet, though. Which is, obviously, quite exciting as that means…
More things to open!
But here's what has arrived so far:
Hex was one of my favourite TV shows ever. I was so annoyed when they cancelled it. Of course, I loved the second series much better than the first. It started shortly before Supernatural began – something else that I would eventually like to have all the box sets of so I can catch up and squeal like a fan girl as I watch.
But I'm more than happy with getting Hex and my other lovely foxy presents. Many thanks to Howard's mum & her boyfriend for the very cute purse. I'm yet to receive the gift off my parents (another posted item that seems to have been delayed en route for some reason).
Another present, however, turned up perfectly on time, part in thanks to the naughty Bear below.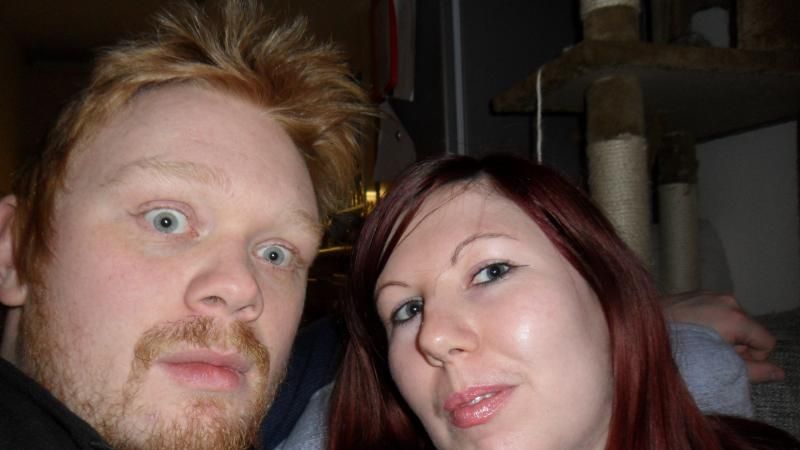 I'm pretty suspicious most of the time, but this past month, with my birthday coming up, I'd been more suspicious than usual. Especially in regards to my two best friends who live at opposite ends of the country.
They have a knack for surprises and getting up to no good so all their talk of my birthday present and saying they'd started organising it in the summer of last year had me pretty on edge as far as whatever they were up to. Part of me wondered if they'd maybe turn up themselves, but I kept telling myself that that would be impossible because all three of us were skint and couldn't afford trips like that.
And yet…
Here's a photograph of the pair of them on my sofa on my birthday.
It's perhaps not the most flattering photo, but I still love them to bits. To be able to spend a whole day with them for the first time in five or six years was possibly the best birthday present ever. I'm so sad that they both had to go home, but I'm sure we'll see each other again and hopefully this time won't be so long between visits!
I had a great night with good friends and dancing. Even Howard danced with me, which was great! Normally he just sits/stands at the bar instead. The saddest part of my night was having to say goodbye to Louise and Susie as they had to get up early to catch their respective journeys home.
And, of course, we went to my mother's the next day to have a lovely roast dinner as a birthday treat. I even got a birthday candle in my ice cream dessert!
If any more birthday treats arrive I will let you know what I get and who from in my next blog post. But for now… thanks for reading!
| [Did you enjoy this post?] |
| [Why not leave a comment or check out my books?] |