A lovely lady by the name of Shonda Brock is rereleasing her novel, Eternal Traces, on Friday. She's the glamorous hostess of Paranormal Wednesday, a blog theme that I am happy to have featured on.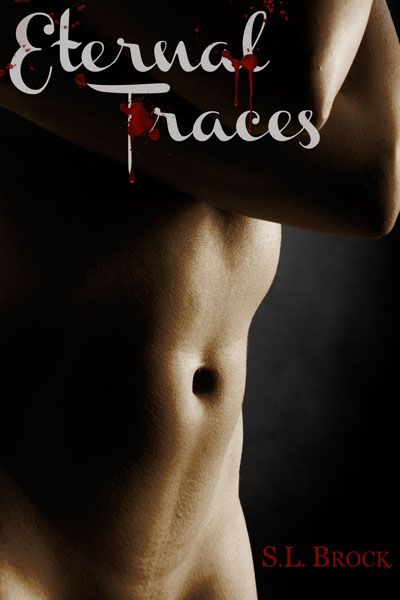 Here's the new awesome cover for Shonda's Eternal Traces. Looks exciting, don't you think?
And here's a little bit about Shonda herself…

I am a southern by blood and a northern in my heart.

I graduated from Bethune-Cookman College with a degree in Business Administration. Upon graduation, I immediately went into the United States Army.

After my time spent with Uncle Sam, I started a new career in medical sales. From there, I found a man who introduced me to red wine and what can I say, other than I had to marry him for that. We have four beautiful children and two large drooling dogs.

I find freedom from the chaos in writing. In writing, I can step into another world. No Passports are required, no meetings to schedule and definitely no expiration dates on the label. I can step into a world of 'What If's.

With the help of a lovely lady named Christa Wojciechowski at Webbella.com. I run a website and I try to release at least one fresh new blog a month. When I'm not creating blogs, I'm finishing the final touches to the next instalment of Eternal Traces.

What more can I say? And what more can I ask?

Please Stay Inspired…
And what about the book, you say? Well, let's have a read of the blurb…
Talented cardiologist Meryt Brownstone doesn't have the luxury of getting involved with people. When she's not in the lab pursuing her experimental work with synthetic blood, she's involved with a man: first name Uncle, last name Sam. As an ex-military officer who still works as an undercover mercenary for the U.S. government, this means personal drama is something Meryt can do without, and living under the radar is de rigueur.

But the solitude of her carefully orchestrated life is broken when Dr. Rene Daniels mysteriously appears. Drawn to her blood research, he joins her in the laboratory. Meryt finds herself attracted against her better judgment and is mesmerized by his smart-aleck charm and his piercing blue eyes.

Meryt's plan to avoid personal drama flies out the window as she battles her feelings and her better judgment. Love may be within her reach, but she is perplexed by Rene's odd behaviour. Meryt isn't the only one with secrets and hidden agendas.

When she is called to duty on a secret mission in Sudan, the adventure begins. Old secrets as well as lost ones come to light. Soon Meryt is catapulted down a mysterious path—a bloody path she may have travelled before.

As Meryt is caught in a race against time and unknown enemies, her world is turned upside down when she uncovers parallels between her life and that of ancient Nubian Queen Nitocris, who fought for her homeland and for a man she loved.

If Meryt can't figure out her true mission and its relationship to ancient Egypt quickly, she will be doomed to relive the same bloody ending.
So why not check out Eternal Traces then guys? Shonda's even doing a giveaway here!
| [Did you enjoy this post?] |
| [Why not leave a comment or check out my books?] |