So, last night I received a very exciting email. It was one of many, actually, but we'll deal with the first happening first and move onto the second happening second, as is customary.
Now this very exciting email was from the lovely lady (@Scath) who takes care of all the Katarr Kanticles Press writers. It had no words or explanation. There was simply a link.
"https://www.createspace.com/4734092"
Such was the link and do you know what it means? Well, I'll tell you. It means you guys can now purchase Preying On Time in paperback!
It's also available on Amazon in paperback, but not on all the Amazon stores yet. I think the US, Germany and France already have it but the rest are slowly filtering around. It will become available, though, and that's the main thing. I've already added a smart url to Preying On Time's book page, which is a nifty little thing that will redirect you to whichever Amazon shop serves your country so you can help yourself there.
But you can still buy from Createspace!
Now I said that it was the first of many exciting emails, didn't I? You guys must be bored to tears by now with me going on about Breaking Cadence being released soon. But now the date has finally been decided.
4th April 2014!
Very, very exciting news. Not to mention, after deliberating over a few things, the cover that Gayla made is finally here too!
I absolutely adore it. What do you guys think?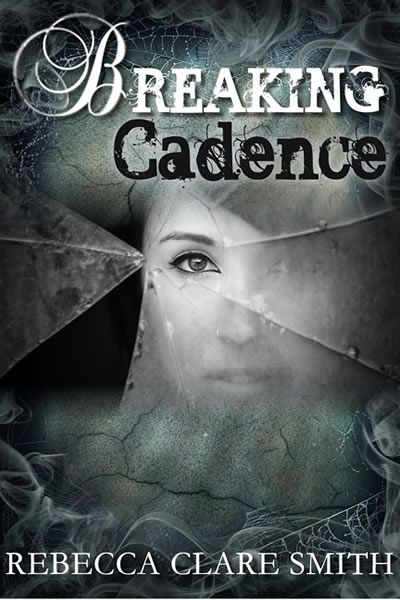 So we shall get ready to welcome Cadence into my family of book heroes. The book itself is actually going to be part of a trilogy I'm writing under the umbrella title of the Survival Trilogy. It's set in a dystopian future with zombies, giant spiders and a megalomaniac in league with Cady's ex-lover, but I'll let you guys read all about it.
I've altered a couple of my blog pages to show the new links and, of course, the new cover. Who knows, Breaking Cadence might even end up a paperback too!
Now I'm working on Baying For Blood, which is the sequel to Preying On Time. I'm also working on Forgiving Zander alternately, which is Breaking Cadence's sequel. I have so many sequels in my bag!
Wish me luck, guys, because I have two other projects on the side lines too. Eep! It's going to be a busy year.
| [Did you enjoy this post?] |
| [Why not leave a comment or check out my books?] |