A crime has been committed leading to the darkest of Desecrated Bonds; but then… nothing is as it should be when you lose your good half forever, doomed always to be stalked by the ghost of your own guilt.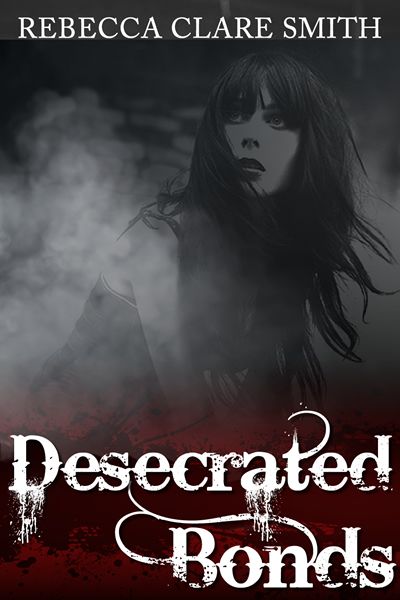 Drowning in death and the supernatural, our heroine has to protect herself from the destruction caused by her own dark nature and come to terms with a loss so deep it will scar her soul for eternity.
Haunted, can she save herself or will this self-imposed spectre control her fate?
Desecrated Bonds is my first eBook released by Katarr Kanticles Press. Supernatural with elements of horror, it would be a great mini read for short journeys, scratching in at 5,982 words.
The cost? Only $1.99 ~ £1.28 to get it straight to your eReader.
It's available at all these different sites*:
Amazon
Smashwords
Barnes & Noble
Diesel
WHSmith
Sony
Apple iBooks
Kobobooks US & Kobobooks UK
*I will add links as they all go slowly live throughout the day so don't worry if they aren't active when you first get here.
What if you don't have a Kindle or a Nook or an eReader device? Does that mean you can't read it?
Of course not. Just click through to Smashwords and select for a PDF version. Why? Because then you can read it on your computer. Using yet another device? Well Smashwords has a list of versions & which device they're best for so you can read Desecrated Bonds on anything electronic.
And don't forget to let me know what you think!
| [Did you enjoy this post?] |
| [Why not leave a comment or check out my books?] |