One of which I'm excited about and one of which I wish would wear off. I've had some more done at the dentist surgery today. Though, the woman says she's not a dentist (I think she's a hygienist or something but it still involves poking around in my mouth, injecting me in the jaw, filling my teeth and generally making me an uncomfortable, nervous wreck).
On the plus side, she tells me that I'm doing good for sitting still and tries to make it less of an ordeal or me than any of my previous dentists have. This is probably why I find it such an awful experience and spend most of my time contorting my fingers and toes whilst lying back in the chair of horror…
Not to over exaggerate or anything.
I'm getting to the point where most of my face is okay, but I still don't feel great. I have work soon, however, so I need to be a bit more on track despite feeling unsettled. Maybe that's the anaesthetic.
On another note, we forked out a load of money (well, not much considering what we bought, I guess) for a three seat sofa and a corner TV unit at the charity shop this weekend. It's massive so we've had to move everything around in order to accommodate it. Hopefully, it'll turn up on Thursday morning and then we'll actually be able to seat more than two in our front room. I'm going to spend my time waiting for it sorting out the winner of last weekend's #SatSunTails. Fingers crossed, this weekend we may have a guest judge.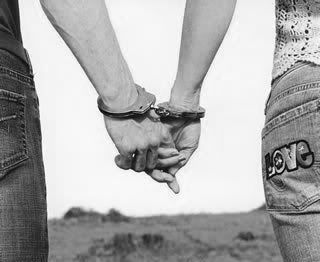 This is also great news as my dad is having eye surgery this weekend and my plans were to go through with him and my mum, so that my mum wasn't stuck in the city on her own for five hours whilst they sort out his cataracts. We're going to go to the shopping outlet too (even if I don't have any money). It's also her birthday the day before and my dad's birthday about a week later so I need to get them both cards. I have a present for my mum already. She'll love it because it glows and changes colour. While we're in York, though, I'll get to look in British Home Stores (which is probably one of my favourite shops to go in there even before we moved into our own place). It means I can nosy at all the things that are on our 'still to buy' list for the flat.
I'm working the rest of the weekend, though, and as Howard is visiting his family for his brother's birthday I'll still not get to see him much.
As much as I like getting the money, I do wish I had more time to see my Bear. He's been quite ill recently so I've been looking after him, which means we've spent slightly more time together but not really in a good way. I enjoy days best where we get to go for a wander and talk about random things 'cause he really is my best friend as well as my other half. So, doing a lot of closes at work means that I'm not home when he gets home and I won't be until well past 10pm, by which time we're both knackered and neither of us can even be bothered to eat.
Maybe, if Howard's 'plan' to win the lottery works out, we'll get to see much more of each other in the future. Until then, I'll just be glad when we get to curl up on the new sofa together (because it's bigger and comfier than our other one!).
| [Did you enjoy this post?] |
| [Why not leave a comment or check out my books?] |