& so we have our #SatSunTails winner!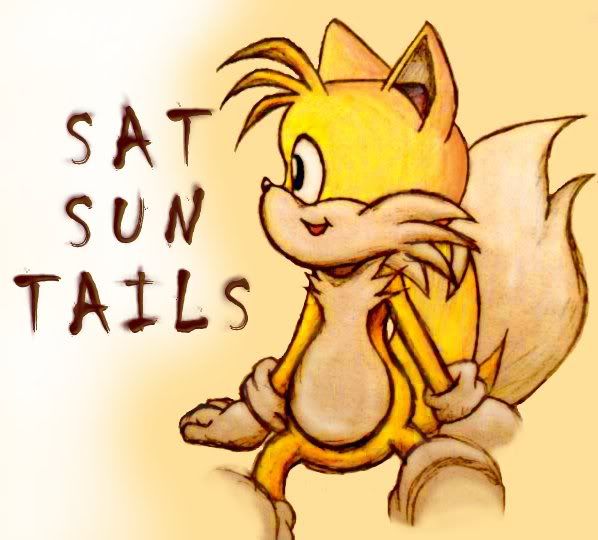 You can help by promoting next week's #SatSunTails on your blogs, twitter, G+, facebook, tumblr etc, that would be great. Also, if you're on twitter and you'd like an @reply every weekend in order to remind you that the competition is open then please leave a note regarding this along with your twitter handle in the comments of this post so I can set that up for you.
But for now, let's get to the winners!
Runner Up Mentions
@JohnBBadd –
The surprise of the controlling narrator's identity is what I really loved about this entry.
@MLConklin –
Such a great way to start off as a new entrant to the competition. A brilliant narrative with a great & different story to it.
@DavidALudwig –
I don't know what I was quite expecting when this piece started, but it had a chilly atmosphere right from the beginning. Disturbingly brilliant, I loved the literal twist at the end.
Overall Winner
@klingorengi –
It was a difficult choice between Jeffrey's piece and one of the above honourable mentions to be the overall winner this week. However, I felt Jeffrey's piece was not only beautifully written but poetic as well – ensnaring the reader's senses. And thus is my reasoning. I hope you enjoy the tale as much as I have.
Her Absent Lover
He was imbued with the primal, elemental force of the very earth itself. His eyes were the reddish-brown of riverbed clay. His hair had the coarse texture of saw grass. He exuded a sense of immutable power yet possessed gentleness and solidity that made her feel safe and truly secure. He made love to her with such intensity and energy that she did not care that they never spoke.
She felt she might have dreamt his existence, entirely, if not for the slight swell of her belly and the inescapable knowledge that all women have that there is nascent life blooming within.
She needed him, needed to feel his reassuring embrace but he did not come. The winds of autumn were blowing and the kiss of frost forced the land into the somnolent state that heralds winter's approach.
She sat in the cold wind and rain, her bloody, mud-stained hands searching for her absent love.
Critique Mentions
Now, as promised, I shall critique those entries that didn't make it.
Lilianna Vetter –
Even though there was a really great story in this piece, there were a couple of places where the text became confusing and the time taken to understand it lost me in my flow of reading, unfortunately. One of these places was at the beginning of the second paragraph which started with a subordinate clause on its own instead of in a sentence. Due to where it was placed in the text, this didn't make much sense at first and I had to read the sentence over a few times before I understood it properly.
Steve Green –
This started off well but got a bit confusing. I didn't understand who the Mordechai character was or why they were relevant to the rest of the story. It just seemed like a superfluous addition with nothing to back it up and, with such a small word count, we need to throw superfluous things aside and get straight to the heart of the matter.
@solimond –
There was barely anything wrong with this piece and there has been a vast improvement in your shorts these past few weeks. My concern was purely that there wasn't quite as much plot as there could have been from the beginning. A good start with a line that really hooks would have made this piece so much more prominent.
So thank you to all of those who entered.  The criticism is never meant to harm. It is there to help you better your writing and someday win overall. I'm sure it will also benefit those who were not criticised. I hope this has helped you as well as encouraged you to join in again next week!
Click here to read the mentioned entries.
| [Did you enjoy this post?] |
| [Why not leave a comment or check out my books?] |