Giving love but getting nothing back…
I think that song is rather beautiful. I'm listening to the Birdy version, of course, instead of the original Cherry Ghost version, but I shall probably check that one out too. I also have a dog cuddled tightly to my chest.
Terrible picture, but there you go.
I am so tired this week. The two weeks Easter holidays have not allowed me to rest up at all. In fact, they were more stressful than being at work.
There seem to be so many things for me to be anxious about or to feel things about.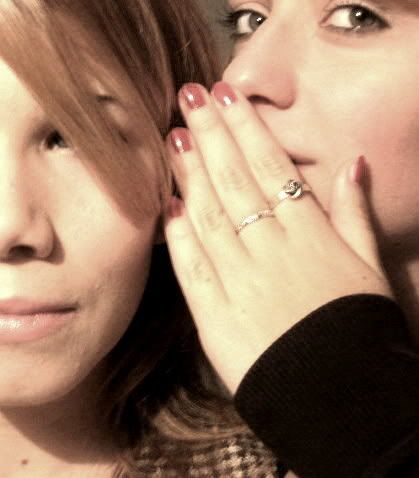 I've tried to unload them in different places, though, so I don't explode. Some of it has been captured in poetry (bits of which will be at the bottom of this post) and some of it has just been ranted away. Thankfully there are people who seem willing to listen to me in the moments that I need an ear.
Broken Promises
I collect the broken promises one by one,
Collect them in my handkerchief of sins. 
Put them in the basin for the sun
But he is never looking in.
I twist them back together in the night,
Sticking them with glue and paper.
They tremble in the pale light,
Reminiscing on the caper. 
I try to set their edges straight
But all they do is turn to vapour. 
The silence begins to grate.
It's as cutting as the traitor.
Underestimate my heavy heart;
The violins can strum and quiver.
I will turn this empty part
Into a finder of your truth and siever.
Please return my flowing dark 
And I will handle all the matter.
Leave the standing sleeping stark 
And all my faith tear and tatter.
You violate my friends 
With words and letters all for show. 
So celebrate the ends 
Void of places you no longer go. 
Last Goodbye
This is our last goodbye
I knew it would be
I knew you couldn't love me.
Just four letters in
Words an unbearable din.
Poets are lost
Consumed by the cost
Of having hearts so paper thin
They rip and tear with everything.
Hold me all and hold me up. 
Catch my tears in your loving cup. 
We cannot be. And I cannot fight. 
Night is darkest before the light;
It's such sentimental stirring tripe.
And so I say goodbye…
Because what else do I say?
Do I beg and try?
Do I ask you to stay? 
No. Because you love her.
That's what you infer. 
And I won't stand in your way… 
My heart is an open book.
And it's not worth a second look.
I love you too much to try to keep you.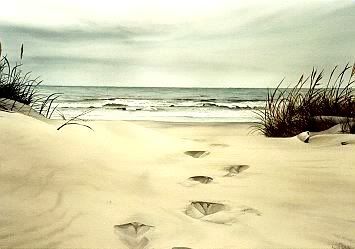 [A piece I found on paper somewhere]
Weakness takes me over
Full i' the throat. And thick.
Like the vilest cud, rolling my tongue
And making me sick.
Of this interminable aching
I know no earthly cure.
I start speaking and shaking
With the sadness I endure.
I've known no hurt like this,
Or felt such bitter pain.
The hopeful hopes I had
Have been all but slain.
All is lost. All is gone.
Handle me softly and still,
With words that won't burden or kill.
Laced fingers, laced hearts, laced hopes.
Silence that builds with harsh ropes
Crushing the air in my lungs
And burning my heart with those rungs.
But love you must let go
And if it really is to be so
Then it will come back to you
If it is soulful and true.
But if it stays forever away
Then the aching pain of everyday
And every salty tear upon your lips
Is worth no more than spirited sips
From the half-empty bottle in your hand
Filled with notions you don't understand.
You cannot force love with guilt
No matter the burning jilt
Or the aching in your chest
Wishing only for the best.
Because it will come back to you
If it is soulful and true,
Washed free of all lies.
Bare bones. Bare heart. Bare love.
Beautiful.
[Another paper piece]
Fearful. Always fearful.
Quiet little mouse.
Thinking of your lips.
The taste of your mouth.
A stupid heart of hope
Speaking stupid words to cope.
There are things I shouldn't say
But things I speak anyway.
To get it off my chest,
To hurt you and the rest.
Make you feel what I feel
So you know how I deal.
Empty and distracted.
Prolonged and protracted.
Untitled
Do you read my poetry? 
Do you realise it's all you?
Do you see the symmetry
& the mirroring that's blue? 
Do you understand the sentiment
Or is that too much to know,
Blowing your commitment
To a girl you hold too low?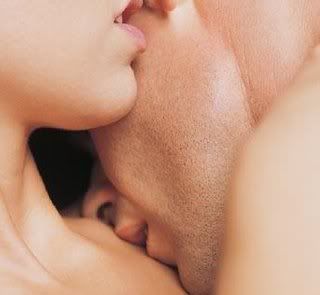 Writing The Blues…
You pick me up,
You let me down.
You fill me up,
You run around. 
If I say stop
Then you say go.
Just tell me what
I have to know. 
Chivalry in one moment
And heartache in the next.
Is there something I'm missing?
Where is all the subtext? 
You're making me a promise
And erasing it again. 
You're buying me some flowers 
Then renewing all my pain. 
You yell. You burn. You rage.
I'm cool and calm, unfazed.
Then there's silence on the stage.
A quelling monologue, replayed.
Medicated glory in uncertain hues 
Is your apologetic ascension 
For the girl who writes the blues…
Untitled
I want to see your heart in your eyes again.
I want to feel the dissolution of the pain 
And then the finger spaces in the darkness
Revealing far more than the light could confess.
Untitled
It's so cold
I wish there was someone here beside me, holding me tight;
Someone here beside me, keeping me warm at night.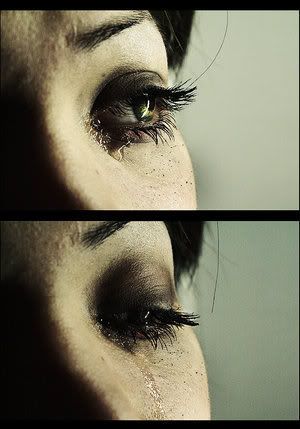 Let Me Know
I am tired and in love.
I am sick to my stomach
                        with hope.
I am worn down from above.
I am finding it so difficult
           to cope… 
What would you do if I did
Disappear on the wind…
                                     …was lost?
What would you do if I bid
Goodbye, with no way back
             the cost?
I don't mean I'll do it
I never said that I would
                          do that.
But there are things that lit
These worries inside of me
                              & that 
It makes me wonder if
You would be sad to finally
                 lose me.
Or if you even give
A damn about me when you
                 use me…
Or do you use me?
Do you understand what it is
                                      you do?
How you confuse me.
How you make me feel like waiting
    for you. 
And if I was dead
You wouldn't even be there
                          to know.
I think this in bed.
& I wonder how far we have 
                                                left
                                                  to go…
So
  What is this…?
    Answer me in a silent kiss… 
Or let me go.
*Lyrics in title are from People Help The People covered by Birdy.
| [Did you enjoy this post?] |
| [Why not leave a comment or check out my books?] |