& so we have our first #SatSunTails winner! I must say that for a moment there I was worried there weren't going to be enough entries, but I'm glad that it's turned out okay in the end.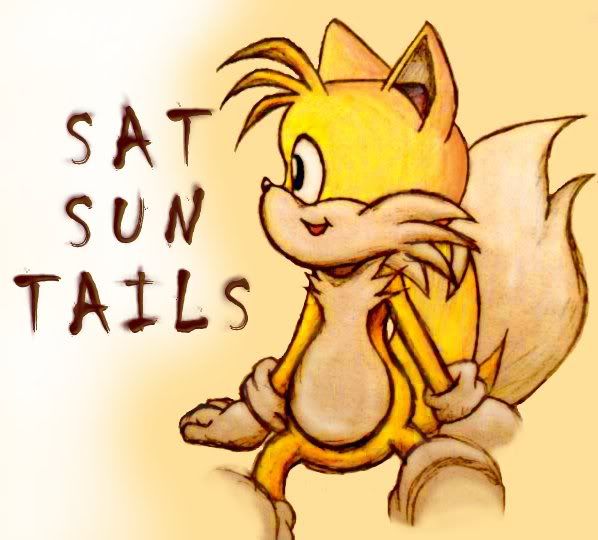 It's also really nice to see so many supportive comments in replies to participants pieces. In fact, it's something I don't feel we see enough of in similar blog competitions. I'll hold another one next weekend and hope slightly more people enter. If you can help by promoting it on your blogs etc, that would be great.
But for now, let's get to the winners!

Runner Up Mentions
@charitygirlblog –
I have to admit it was hard choosing between Margaret and the overall winner. It was the smallest detail that swung it. However, I adored her tale. The rhythm in her writing was brilliant – short sentences peppering and building the tension until the ending where we felt the uneasy disquiet of the protagonist.
@leo_godin –
Leo's story was brilliant for the tone it took. It was conversational and yet involving, bringing the reader right in to the midst of everything. The description was thoroughly drawing, especially the 'carrion strays of man'.
@LupusAnthropos –
I loved this entry most because of the last short paragraph. It's also a very thought provoking read.
Overall Winner
@klingorengi –
Extinguished Lights is a fantastic piece. The words and descriptions are stunning. Simply read.
Extinguished Lights
Spring had come early. The woods were alive with the sounds of rebirth. None of that mattered a lick to Becky.
To her, all was subsumed beneath an impenetrable shell of silence. It was an incongruous silence that bled dry the earth. It scoured away anything with the slightest potential to distract her.
Her scarlet hair was bound up under a kerchief. Her pale skin was concealed beneath layers of lamp black. In dark homespuns, she was an unseen wraith.
An incandescent bulb sprang to life within the cabin. She waited until the glow illuminated the face of the man who had taken not only her innocence but her heart and then cast her aside so casually.
Her first shot struck that handsome face and it vanished in a burgeoning cloud of crimson. Her second shot transited the bare bulb, extinguishing its light as easily as she had extinguished the light in her betrayer's eyes.
Critique Mentions
Now, as promised, I shall critique three entries… and an extra as there were only four entries that didn't make it and it seems silly to except one.
@timonysouler –
When I read 'Timony's piece, although I loved the plot I couldn't help but feel some of it was a little confusing and over eager to spill the details in the middle.
@DavidALudwig –
David's story was a brilliant read, however, I felt that there was a little too much repetition of the protagonist's name.
@Wendyreid2 –
With Wendy's tale there seemed to be too much information given away at the beginning of the story. It's always better with shorter stories to leave a little more to the imagination – especially at the start.
@RavenCorinn –
I loved this entry, however, as with David's, I felt there was little too much repetition of the word 'heard' in the final paragraphs. Nevertheless, the story was indeed wonderful.
So thank you to all of those who entered. I hope this has helped you as well as encouraged you to join in again next week!
Click here to read the mentioned entries.
| [Did you enjoy this post?] |
| [Why not leave a comment or check out my books?] |