Better The Lover You Know
It was the last kiss they would have and she didn't know it.
He played the smile like he had a thousand times before, almost pulling it off. The question surfaced in her eyes but was brushed away as he hugged her close, hiding his face. He couldn't let her see what he was about to do.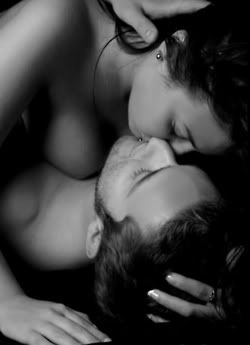 She stroked his hair, fingers clinging at the nape of his neck, and then kissed him lightly, ready to step on the train. He tugged her back, deepening the kiss, their last kiss. Flushed and bright eyed, she pressed onto the carriage.
When she'd gone, her gaze sped from his sight, he left the station for the car park. The vehicle was exactly where Jessica had said it would be. He slipped the keys from under the wheel arch and got in, reaching over to the passenger side for the map and instructions.
This time it was a child's doll.
That was how it had worked. Jessica would leave him the items as maps and after one touch, he'd know everything the piece could tell. It had been years since his last mission. He'd sworn off them and now…
Now everything was going alright Jessica had burst back into his life.
He'd told her she couldn't just do this. She couldn't come back and ruin everything like that, threatening to tell Louise exactly what he was if he didn't play ball. Eventually he'd agreed to do it one last time, but things had gone wrong.
The worst kind of people were after him and after Jessica, which meant they'd come for Louise too.
He couldn't let that happen. She was his world. His everything.
He picked up the doll, concentrating hard to find its past, searching for where Jessica would be. They were going to sort this. It took him twenty minutes to drive there, thoughts concentrated on the letter he'd left Louise. Hopefully he'd make good on his promise of coming back.
The house was small, almost a shack. His wheels growled across the gravel drive, clunking to a stop near the door. He pulled the gun from his coat and checked the cartridge.
Jessica wasn't to be trusted. After all these years, nothing had changed in her. They'd been lovers. Hell, they'd almost been married until she skipped out on him, leaving him to deal with all the mess she'd caused. If only she'd keep her rotten bloodlust to herself.
But he'd learned his lesson. Don't fall in love with a bloodsucker.
No matter how much it hurts to leave them.
He bit back thoughts of them together again, guessing that was what she wanted by bringing him back into her life. It had to end. He pushed the door, expecting to see her smug face; instead, it was Louise that greeted him.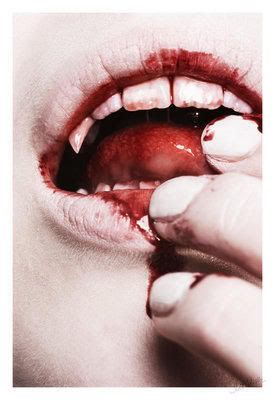 She smiled, motioning to the chair behind her.
It was Jess, blood stained and torn, eyes staring in stilled fear. His gaze moved quickly to Louise with terrifying comprehension, his last words an oath as the bullet slew through his skull.
| [Did you enjoy this post?] |
| [Why not leave a comment or check out my books?] |