This week has definitely been hectic. It started off quite nicely – I went to stay at R's and we watched V For Vendetta. But then things took a turn for the worse. My mum called me to say that the dog's had eaten the hat I got for Christmas from R on the Monday. Later we found out that they'd ripped the bobble off the top of my lovely hat and shredded it in the back yard. They look like butter wouldn't melt in their mouths, don't they?
That isn't how things took a turn for the worse, though.
We woke up on Tuesday and my phone started ringing whilst we were watching another film. It came up with my dad's number so I figured that it was my mum again and I was hoping that it didn't mean our naughty Westies had eaten something else that was mine. But it wasn't my mum on the phone. It was Blindy McBlindBlind, my dad.
He wanted me to come home to look after my naughty Westies because my mum had been taken to hospital in an ambulance.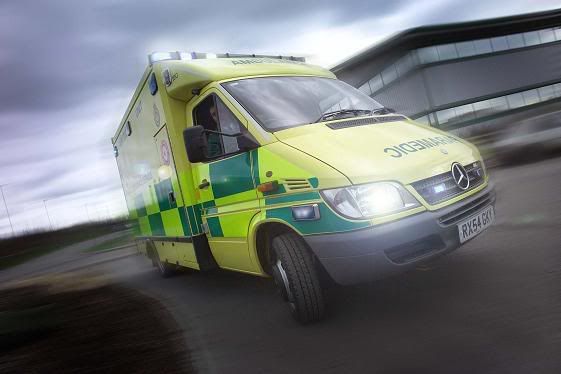 So, R and I made our way home to look after the dogs. We ended up cleaning the house for a bit to keep busy whilst we waited for news on my mum.
It turns out that she had a mini stroke also known as a transient ischemic attack.
My dad came home eventually and told us that she'd lost the feeling down her left side and was unable to move her arm or leg. He wanted me to go to the hospital and take my mum some things to make her more comfortable, telling us that they expected her to stay in for a couple of days. R drove me, for which I'm very thankful that he was there because on my own I would have gotten more worked up and panicked.
When we got there we found my mum had been sitting in a trolley on the corridor all day and that the corridors in the hospital were all absolutely packed with other patients.
Eventually we were told that she could go home with us that night. The feeling has come back to her limbs and everything, but it's still quite scary to think that something like that has happened to my mum. Okay, she's in her fifties, but still…
It seems young to me. And it has me worried. I'm sure she'll be fine, but you never expect these things to happen. Do you?
| [Did you enjoy this post?] |
| [Why not leave a comment or check out my books?] |