The 'fellow prisoner of hope' part of the title is both a reference to the song by Allie Moss and how I feel right now. It seems that the only thing I can do right now is hope that things in my household will get better.
As you are aware from previous posts here Master Berserker returned home and is, once again, terrorising the household. Sadly, the rest of the occupants of our house simply pander to his every whim.
Of course, things have not been easy for a while, but I'm particularly more hacked off than usual, so I thought I would share the wardrobe story.
As you are aware, I moved into my brother's old room when he left home and caused a lot of trouble. I have his old wardrobe, which is falling to pieces. The frame is unsteady and slides to one side and the back of the wardrobe is, literally, corrugated cardboard. There's also nowhere to put my dresses in this wardrobe as there is nowhere long enough.
I have some expensive/pretty dresses so I left them in my old wardrobe in what was going to be a spare room but is now Master Berserker's room. That wardrobe was also broken due to ignorance on my mother's part. I did tell her that the drawers in it do not pull all the way out, but once again she wouldn't listen to me and forced them out, thus breaking them. They have therefore been broken for years, which has made it difficult for me to put any clothes in them and be able to get them out again.
Naturally, Master Berserker wasn't happy with this and decided he wanted a new wardrobe. My mother has agreed and, despite the fact that he is on more money than me as he is happy boasting, she is going to buy him a new wardrobe. You may assume that this means that because mine is also broken I will be bought a new wardrobe too.
You'd be wrong.
I was told I had to choose which of the two broken wardrobes I wanted. It's so much fun not being the favourite child or at least the one that can only do wrong. As you can imagine, this struck me as a bit unjust. I can't really afford a new wardrobe on my own, but I had a look anyway. I figured I might find a cheap one that I could save up for.
Wardrobe shopping is even less fun. Wardrobe shopping is rubbish. There were very few with what I wanted or big enough or the right price. Eventually I found one at Asda that I figured would do when I'd saved up for it. R, however, has had a different idea and has decided that he's going to build one because it will be cheaper for me.
I'm actually quite happy and quite excited about that because it will be catered more towards my needs and what I need it for.
What I'm not happy about is coming in from work last night being completely exhausted and having to listen to my brother thrashing around in his room, dismantling things and playing extremely loud music until way past one in the morning. I'm also not happy about going downstairs today and then coming back up to find stuff in my room that I cannot possibly put anywhere as I have nowhere to put it and all of my dresses and everything all over the landing whilst he takes a hammer to my old wardrobe unnecessarily.
I spoke to my mum about it, hoping that she would find some solution at least for my pretty/expensive dresses that are now strewn across the landing and covered in dust.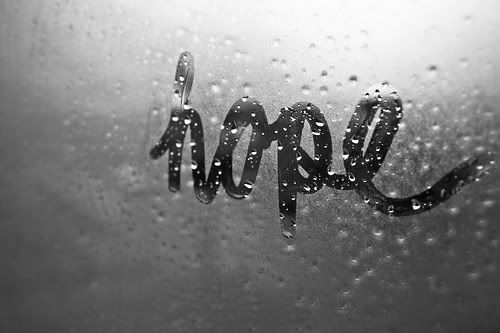 She told me to put them in the loft.
I'm sure you can tell that I'm far from impressed. Living here at the moment is very much like being a prisoner of hope, because hope is all I can do whilst I feel so angry and caged as I can't do anything at all. It just seems unjust and unfair. It's as if I'm confined to my room. When I leave my room all I get is grief and a headache from not being able to change anything.
| [Did you enjoy this post?] |
| [Why not leave a comment or check out my books?] |