I'm considering writing some flash fiction on here in the future. If you're unaware as to what that entails, then listen up, please: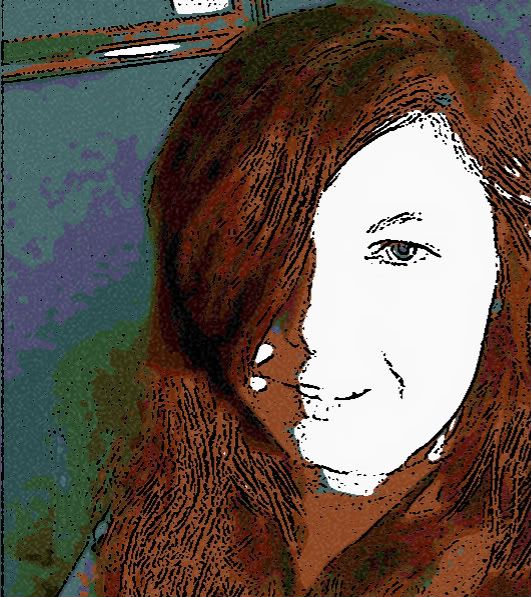 Flash fiction is where you write a piece of fiction based on an idea or a statement that you are given. You go with whatever you think of when you get the statement, phrase, question or idea etc. Then, you complete a writing piece on it in either a set number of words or a set time.
Because it's so quick and spontaneous (hence the name flash fiction) it's supposed to be a really good way to build up your writing skills (as well as padding those portfolios!), which is why I'm going to start writing pieces. I'm going to add them here and each piece will be titled with 'Flash Fiction No.#' so that they will be easier for you to find. Not only that, but I will be tagging them with 'flash fiction 500' and 'flash fiction 1000' according to how many words I write of each. Pieces may not end up complete as these are literally just quick writing exercises, but hopefully you will enjoy reading through them. I don't want to write just anything, though, so, if you have a suggestion for a statement that I can base a piece of flash fiction on, please comment below and I will write a piece based on it. These pieces may not be terribly long, but it will help me to improve my writing and for you to see what I can do.
Your flash fiction statement will probably end up being written about, so please comment with one!
Another thing to mention is my formspring account. I know that I keep going on about it, but I'd really like to hear if you have any questions. They can be about my writing or even just something you generally want help with. I'll try my best to satisfactorily answer the questions that you pose. More questions, however, mean that I get to expand more of them on here if I think I can give you more information and, let's face it, I clearly love rambling on here.
IMPORTANTLY, (yes I had to caps lock to make sure I got your attention) the poll finishes tomorrow so if you want to get your vote heard then please click on your favourite title on the right.
I thought I would show you the book cover for the first book in the JLM Series, Dark Side of the Moon, which has been designed by Andrew McCluskey (NALGames). This is the current design, but he's said he'd like to edit it further. I'm not sure when he'll get around to this, so you can have a look at it's current state. Personally, I really like it, which is great as Andrew is the one in charge of the graphical content of my new site. He's also going to be in charge of the flash content. Sean Buller (UnknownGamer), my lovely Canadian friend, is the one in charge of the coding. When they've finished my site and set up one of their own to promote their website building skills, I'll give you a link so that you can take a long hard look at what they can do. What they can do is brilliant, though, and they're willing to learn new skills to get you what you want. The design of the book cover below, for example, was taken from an amalgamation of ideas that I gave Andrew. None of them were very set because I wasn't quite sure what I wanted, but he's managed to come up with something I adore and, when he has a moment, he intends to edit it a little more to make it just that bit more awesome.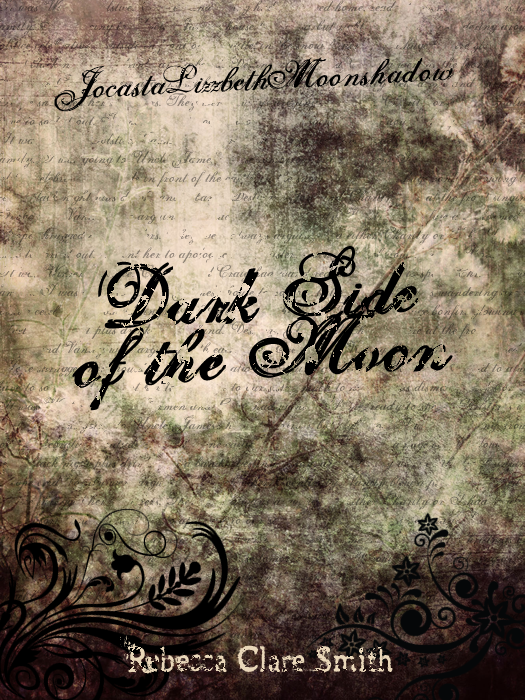 I'm still editing Dark Side of the Moon. Nevertheless, I am getting closer to the end of that. The last scenes of Secrets/Spilling Secrets are looking good, even if I say so myself. I'm taking it slowly, though, to make sure that I hammer out every minute detail and get it as perfect as I possibly can. If it's not perfect, then it just won't do. Lots happens in it and there are some tense and emotional moments. Furthermore, I think it will beautifully illustrate how much some of the characters have developed since Dark Side of the Moon and how they've grown up from the stroppy teens they were, amongst other things.
Anyway, please remember to comment with statements for flash fiction pieces and don't forget to leave me some formspring questions. Thanks!
(Lyrics in the title are from You Are The Moon by The Hush Sound)
| [Did you enjoy this post?] |
| [Why not leave a comment or check out my books?] |